A Local Buzz
Brealyn LaRue
Friday, January 24, 2020
Lauren Neibur, a junior at SGCHS, is approaching her second year of beekeeping right here in Big Timber. This incredible project began with a grant for a Supervised Agricultural Experience (SAE) through the local FFA chapter. From a young age, Lauren has shown a strong interest in honeybees: "When I was younger, ironically, my room was bumblebee themed". As she grew into her teenage years, her love for the fuzzy, buzzing creatures increased. When the opportunity to start her own beekeeping project arose, she took it to her advantage.
Upon receiving the grant, Lauren purchased what is called a 'nuc' or a 'bee nucleus' (a small box containing a colony of bees) from eastern Washington. When asked about receiving her colony in Bozeman, Lauren admits, "I'd never done that before...it was super scary because it was all these bees flying around". She goes on to explain that once she had safely transported the bees to their hive, they were given sugar water for nutrients until the local plants and flowers began to bloom. In regards to monitoring and maintaining the bees, Lauren says, "I checked on them about once a month just because you don't want to interrupt them too bad...they're pretty self sufficient other than that".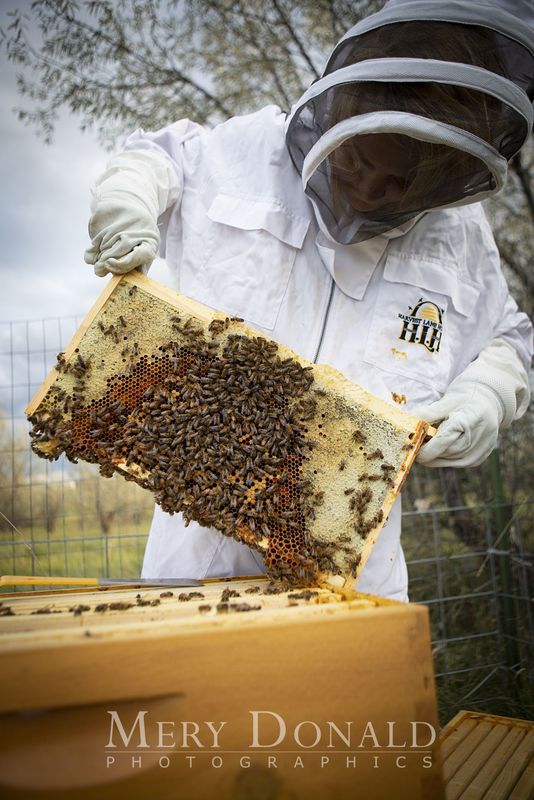 In order to better care for her bees, Lauren conducted a substantial amount of research. She explains, "I watched a lot of YouTube videos about bees in Montana; especially because the climate really influences their productivity and the yield of honey that you're going to get at the end of the year". Her main goal was to keep the tiny creatures alive and harvest a small amount of honey at the end of the season.
When autumn rolled around, Lauren began the process of harvesting the honey produced by her bees. She says, "You cut off the capping of the honeycomb...then the honey spins out really quickly". Lauren worked with beekeepers in Rapelje and Columbus, combining honey in order to produce enough for the local FFA chapter's fruit and meat box fundraiser. She explains, "It worked out really well, just because I knew I wanted to do a business type thing, but that first year is just really hard to get anything going".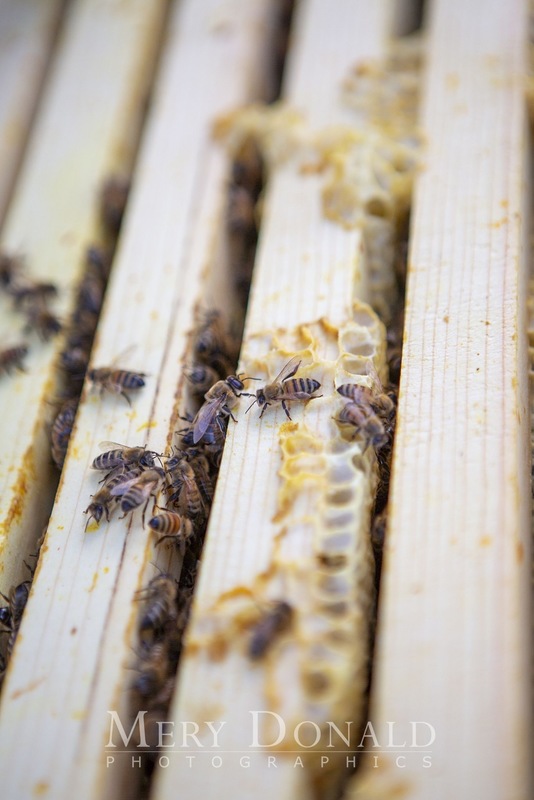 Although she has been successful in her beekeeping thus far, Lauren has faced a few challenges along the way. One setback occurred when the queen bee seemed to be deceased. Looking slightly different than the other bees, the queen was often difficult to find. Lauren says, "I couldn't tell if she was laying anymore...there wasn't as much brood". She was eventually able to locate the queen, and the number of offspring soon increased. She also describes the upsetting problem of being stung by her bees: "I wish they didn't think of me as a threat, but it's their nature; that's what they're supposed to think". In regards to other challenges, Lauren adds, "not having someone to bounce ideas off of was a struggle, just because I felt like I was doing things wrong".
Despite her uncertainties, Lauren has developed a strong passion for beekeeping. Her hives are located on family owned property near Big Timber, and she enjoys the solitude of the secluded location. Lauren claims, "It's just kind of you and your bees, and it's a fun little connection. I just like the isolation of it, and the whole thing was just a great experience". She would recommend beekeeping to others "...only if you're passionate about it because there's so many little, tiny lives in your hands, and if you're not responsible, if you're not all in, you're going to kill them".
Lauren explains that there is a feeling of satisfaction when she harvests the honey, and she wants to continue to have this experience. She has applied for a second SAE grant this year and will be purchasing two additional hives in the spring. Lauren hopes to continue expanding Crazy Bee Honey in the years to come.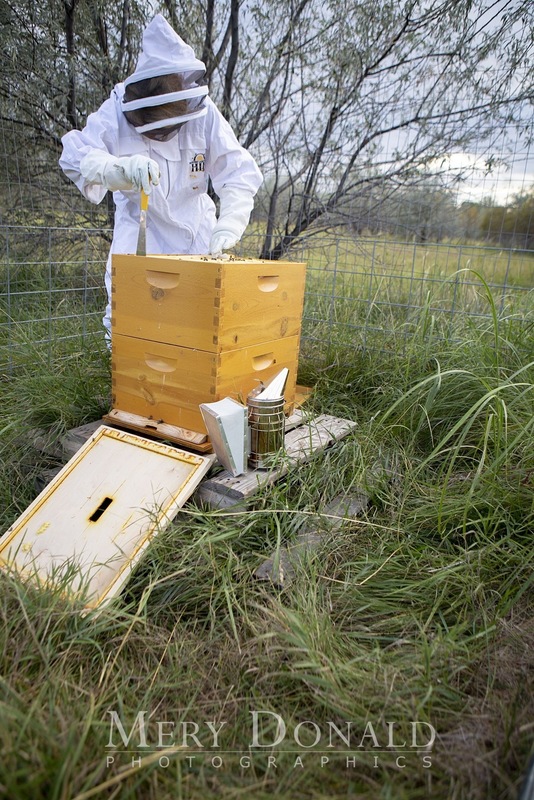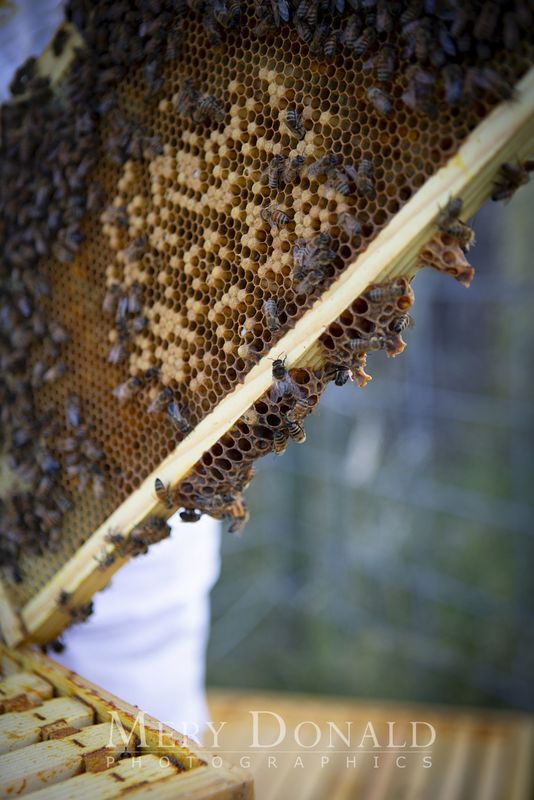 Photos By Mery Donald