We have a BUSY lineup for Herder sports this week: Tuesday, 9/21: JV Boys & Girls Soccer is home vs. Billings Central. Girls start at 4:00, Boys start at 6:00. Tuesday, 9/21: Volleyball is @ Joliet. C- Squad starts at 4:30, JV at 6:00 and Varsity at 7:30. Wednesday, 9/22: Cross Country is @ Shepherd Invitational. Wednesday, 9/22: JV Boys Soccer is home vs. Mt. Ellis. Game starts at 4:00. Thursday, 9/23: Varsity Boys & Girls Soccer is home vs. Lone Peak. Girls start at 3:00, Boys start at 5:00. Friday, 9/24: Football is home against Manhattan. Booster Tailgate starts at 5:30, Game starts at 7:00. Saturday, 9/25: Varsity Boys & Girls Soccer is home vs. Whitefish Boys start at 10:00, Girls start at 12:00. Saturday, 9/25: Volleyball is home vs. Whitehall. JV game starts at 1:00, Varsity at 2:30. Show support for our Herders!

It's another busy weekend for Herder sports! Tonight the Football team travels to Red Lodge. The game starts at 7:00 pm and will be streamed on the NFHS network. Tomorrow is a full day for the Herders/Rangers. The Volleyball team travels to Huntley for the Southern B Coaches Classic. Their first game will start around 9:00 am. Three of our Cross Country runners will be in Missoula at the Mountain West Classic. The Boys and Girls Soccer teams have home games against Billings Central. The Girls will start at 10:00 am and the Boys will start at 12:00 pm. Good Luck Herders!!!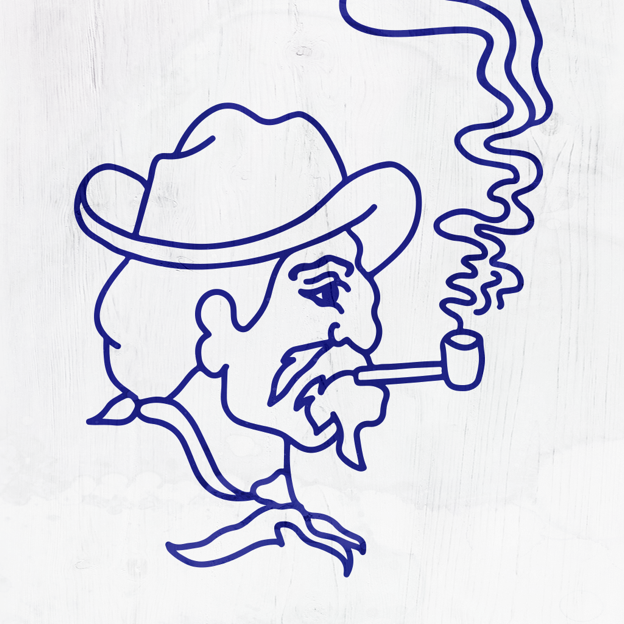 The home JV Football game scheduled for Monday, September 20th has been cancelled.
Attention Herder Soccer Fans! The Girls Soccer game at Lockwood this afternoon has been cancelled. The Boys game is still on and will start at 6:00 pm. Good Luck Herders/Rangers!
Check out the online Herder Store and grab some awesome Herder gear! The deadline to order is September 26th, so make sure to get your order in so you have your gear in time for the Fall Sports tournaments! Thank you to the Herder Booster Club for setting this up! Show your SGHS Herder spirit!!!
https://sghsherdersapparel21.itemorder.com/sale
Congratulations to the Girls Volleyball team for their 3-2 victory over Red Lodge last night! Way to play Herders!!
Attention Herder Fans: The JV Football Game scheduled for Monday in Shepherd has been cancelled. Be sure to come support our Varsity Football team tomorrow night for our HOMECOMING game against Shepherd! The game starts at 7:00 pm GO HERDERS!!!
Congratulations to the Herder Football team on their 42-0 win vs. Colstrip on Friday! The Herder Volleyball team is home against Joliet tonight! C-Squad starts at 4:00, JV starts at 5:30 and Varsity starts at 7:00. Go Herders!
Congrats to the JV and Varsity Volleyball teams on their sweep of Whitehall last night! Both teams won their games 3-0. Nice job Herders!!
Happy Monday Big Timber Community! There will be Substitute Teacher training this Wednesday (9/1) from 2:45-3:30 pm at SGHS. This training is open for anyone who is interested in being a Substitute Teacher for the 2021-2022 school year. Please contact the SGHS office with any questions. 932-5993
It is a big weekend for Herder Athletics! Cross Country is at the Billings Invitational. Boys & Girls Soccer are home (Park High) against Polson. The girls' game starts at 4pm and the boys' game starts at 6pm. Football is home against Huntley Project starting at 7pm. Volleyball is playing in the Columbus Invitational Tournament tomorrow. Good Luck Herders!!!
Good morning SGHS Herders! The first day of the 2021-2022 school year is Wednesday, August 25th (tomorrow). All students grade 9-12 will start the school day at 8:30. There is a freshman and new student orientation today (8/24) from 3:00-3:45 pm in the High School gym.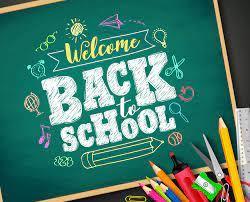 SGCHS has an immediate opening for a Front Office Secretary. Please submit your resumé, a letter of intent, as well as a district employment application to
austinc@sgchs.com
or
wassong@sgchs.com
. The district employment application can be found at:
https://www.sgchs.com/page/employment
. Please contact Superintendent, Corey Austin or Principal, Gregg Wasson at 406-932-5993 with any questions about the position.
Good Morning Big Timber and Sweet Grass County! We are pleased to let everyone know that the Civic Center is back open for all use and activities. If you would like to reserve the Civic Center, please contact the High School. 932-5993 Have a great day!
The Fall Sports Meeting will be held on Thursday, August 12th at 6:30 pm. Student-Athletes interested in participating in fall sports, along with their parents/guardians, will meet in the SGHS gym. We look forward to seeing everyone there and kicking off the 2021-2022 sports year! Go Herders!

Student registration will be August 9-12th from 8:00am-4:00pm; stop by the school to pay your student fees and get your locker number. If have questions or need to change your class schedule make an appointment to visit with Mrs. Todd at
https://calendly.com/mrstodd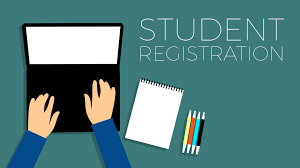 Hello Herders! This is a reminder to all student-athletes to get your sports physicals completed before the first practice of your sports season. The PMC will be conducting physicals at the High School on August 2nd and 3rd. If you need a physical form, you can find them on our website under "Athletics Information" in the Documents section OR swing by the High School and grab one from the front office. GO HERDERS!!!
Hello Herder Friends and Family, It is that time of year when we need to look after and take care of our facilities for the upcoming school year. With this in mind, we will need to close the Civic Center and the High School Gymnasium for our annual maintenance to make much needed repairs and prepare the facilities for student use in 2021-22 • The Civic Center will be closed on July 13 through August 8. It will re-open on Monday, August 9 for full use and activities. • The High School Gymnasium will be closed on July 24 through Thursday, August 12. Official MHSA practices will begin on Friday, August 13. I apologize in advance for any inconvenience this may cause. We just need a little time to care and maintain our facility for future use and activities. Thank you for your understanding and for supporting our efforts to keep SGHS and the Civic Center something we can all be proud of. If you have any questions, please contact me at the high school. Have a great Summer! Corey Austin, Superintendent SGHS
Sweet Grass High School Girls Track Team won the Class B State Championship!!! The first girls track championship in the school's history. Congratulations to the girls and coaches.